Andaz
HOLLYWOOD, CA
VALUE DELIVERED
Electrical upgrade to support the advanced features required by the client's new luxury brand concept; improved security; greater energy efficiency; faster, simpler room check-in; quicker, more accurate food and beverage order entry; increased ability to track customer preferences and sales; enhanced guest comfort; new revenue-generating potential.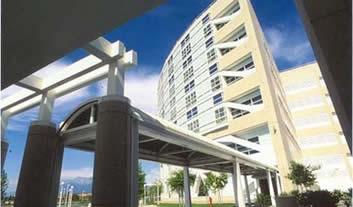 CLIENT OBJECTIVES
To renovate and improve all of the hotel's public areas.
PROJECT SOLUTIONS
For this high-end hospitality industry project, Dynalectric L.A. provided a complete package of improvements for all hotel common areas, including the lobby, restrooms, wine bar, kitchen, pool area, and meeting rooms as well as executive and business offices.
Several of these improvements increased the facility's energy efficiency. For instance, Dynalectric L.A. designed and installed a new solid-state dimming system, comprised of theatre lighting components. This computer-controlled system uses pre-programmed criteria to lower the lights during the day and raise them at night, an approach that not only uses less energy, but also helps maintain the comfortable, relaxing mood appropriate for this luxury environment. Other activities further reduced energy consumption and costs. These included installation of LED lighting fixtures in the lobby, rooftop pool area, and similar public spaces,and provision of Energy-Star coolers, ice machines, refrigerators, and other equipment in the kitchen.
In addition to a new, modern sound system, Dynalectric L.A. installed a wi-fi internet antenna network for use by guests. Employees with handheld computers also take advantage of the network to speed up the check-in process and enable faster order entry in the restaurant and wine bar. A separate wi-fi system enhances security. It allows guests to use computerized keys to operate the elevator, open room doors, and gain access to the garage. In addition, the company wired the facility for CCTV cameras.
Finally, in the executive and business offices, the company installed CAT-6 cable that permits use of more powerful computer and communications systems.
CLIENT BACKGROUND
Global Hyatt Corporation is one of the world's premier hotel companies. Its subsidiaries own, operate, manage, or franchise more than 365 hotels and resorts world wide with additional properties under development on five continents. The West Hollywood Hyatt was the company's first hotel. Renamed the Andaz, it is now one of the first to carry the company's new luxury brand.
ENTERTAINMENT/HOSPITALITY
HOTELS/RESORTS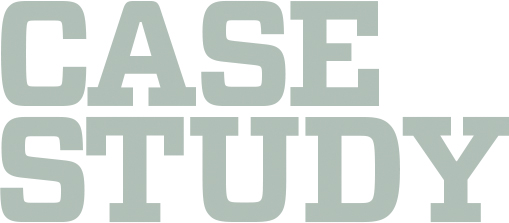 OPERATING COMPANY
Dynalectric L.A.
CLIENT
Global Hyatt Corp.
ENGINEER
Davidovich & Associates
ARCHITECT
Janson Goldstein, LLP
GENERAL CONTRACTOR
Lombardi Contracting Corporation
ELECTRICAL CONTRACTOR
Dynalectric L.A.
Copyright 2021, EMCOR Group, Inc., All Rights Reserved