Long Beach Arena / Convention Center
LONG BEACH, CA
VALUE DELIVERED
The project consisted of a semi-temporary tension grid system that was supported by aluminum trusses and a cable rigging system of hoist motors located over the 46,000-square-foot Long Beach Arena floor (Bowl). The tension grid system, which is raised and lowered by the hoist motors, supports the theatrical lighting and AV systems. A separate semi-temporary truss and hoist motor system supports the curtain system.This curtain system raises and lowers to arrange the floor into multiple configurations that support concerts, sporting events, and conventions. There are even separate tables that each of the system's lights can focus on.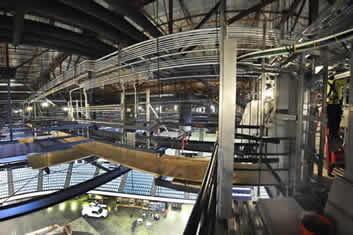 CLIENT OBJECTIVES
The repurposing of the Long Beach Arena / Convention Center makes it one of the most modern facilities in the area, allowing the city to market itself as a state-of-the art venue and host the latest conventions, sporting events, and concerts.
PROJECT SOLUTIONS
Dynalectric L.A. designed and installed the infrastructure needed to facilitate a 51-year-old wooden catwalk system supported by 3/8-inch pencil rods with 42,523 lbs of state of-the-art electrical equipment, 21,399 pounds of conduits, panels, and relay cabinets suspended 90 feet above the arena floor using 6,000 feet of steel strut, 24,000 feet of conduits, and 29 miles of wire, all supported on the original 3/8" pencil rod.
For the project, Dynalectric L.A.:
Provided and installed one 5KV to 208-120-volt 1-meg sub station with 5KV main disconnect switch, 5KV to 208-volt three phase four wire 1,000 KVA transformer and one 3,000 amp 120/208 volt, three phase, four wire distribution board for the power required
Installed two MCC sections for the controlling of the truss motors and a lighting control system consisting of nine 400A 120/208V panels and nine 72 relay smart panels to support over 750 individual theatrical lights
Installed a complex theatrical lighting programmer with controls located on the catwalk system all around the arena for individual operation
Provided and installed one 75 KVA120/208V K13 rated isolation transformer to feed an additional 200A 120/2908V IG panel to give clean power to the theatrical controllers and data system
Provided two 208-volt to 480-volt step up transformer to feed customer furnished motor control centers
Installed a complete grounding grid located on the catwalk for new equipment
Installed conduit and cable from new distribution board to ten 400A panels to power up the customer furnished panel boards/relay panels for each tension grid area
Installed all IG circuits from new panel located at sub station to all points of AV control
Installed 480-volt, 20-amp, three-phase feeders to each curtain motor controller
Installed power to 46 truss motors for curtain and truss control
Installed power to multiple 30-circuit cord reels to feed power to the items located on the truss system, which was lowered and raised, as required, for each different type of venue
Installed a fiber optic cable for control to the lighting system controller
Installed four individual controllers on main floor around the perimeter of arena, which were approximately 2,500 feet apart
ENTERTAINMENT/HOSPITALITY
CONFERENCE/CONVENTION CENTERS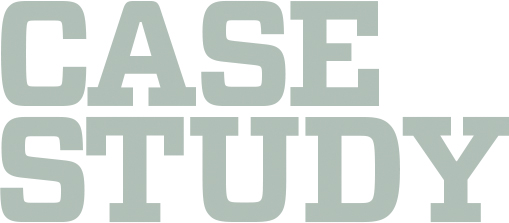 OPERATING COMPANY
Dynalectric L.A.
CLIENT
City of Long Beach
GENERAL CONTRACTOR
J. R. Clancy
MECHANICAL ENGINEER
Electrical-Engineering Resources
Copyright 2022, EMCOR Group, Inc., All Rights Reserved