Honolulu International Airport
HONOLULU, HI
VALUE DELIVERED
Use of a readily available natural resource to reduce energy costs; convenient single source system installation without damaging the roof of the existing facility or negatively impacting flight operations and radar systems; minimal noise and vibration pollution; sleek, modern aerodynamic design; ease of access for servicing.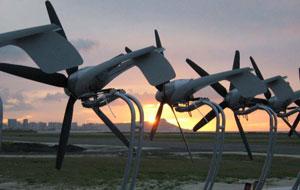 CLIENT OBJECTIVES
To cut energy costs by harnessing a plentiful local energy source.
PROJECT SOLUTIONS
To help this client achieve its objectives, Dynalectric L.A. provided a leading-edge rooftop wind turbine system consisting of 16 turbines, wiring and an inverter that converts the turbines' direct current power for use by the building's alternating current electrical system. Spaced six feet apart from base to base along the terminal building's parapet, the devices face in the dominant wind direction. As a result, they can take advantage of the island's ocean breezes, which, like all winds, increase in speed as they travel up the side of a building.
Consequently, wind patterns at the building's parapet can be as much as 30 percent stronger than elsewhere on the roof. Before installing the system, the Dynalectric L.A. team evaluated the parapet's strength to be sure it could support a load of up to 175 pounds per turbine, including the attachment hardware. The team also identified a point within 150 feet of the turbines where the devices could be wired into the facility's electrical system. After obtaining the proper approvals and permits, the firm installed the system, which can provide up to 1,000 watts of energy per hour, depending on the wind speed.
One of the country's leading providers of next-generation wind turbine systems, Dynalectric L.A. has completed wind turbine projects from Hawaii to Pennsylvania, from Minnesota to Texas. These systems offer a number of advantages. Since the turbines, which are approximately four-by-six feet, don't need the tall support towers often associated with conventional wind turbines, they operate more quietly and with less vibration. This makes them an ideal choice for use in urban and suburban locations. In addition, since the installation doesn't penetrate the roof, there's no danger of leaks or other damage. The result is a scalable, modular solution for reliable, sustainable energy.
CLIENT BACKGROUND
The State of Hawaii Department of Transportation (HDOT) oversees a safe, efficient, accessible, inter-modal transportation system that ensures the mobility of people and goods and enhances and/or preserves the island's economic prosperity and quality of life.The department includes three divisions - The Airport Division, The Harbors Division, and the Highways Division. Honolulu International Airport is the principal aviation gateway for the City & County of Honolulu and the State of Hawaii. It is one of the busiest airports in the United States.
TRANSPORTATION
AIRPORT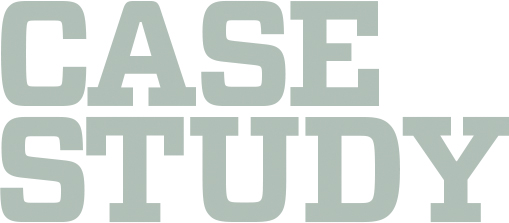 OPERATING COMPANY
Dynalectric L.A.
CLIENT
The State of Hawaii Department of Transportation
Copyright 2021, EMCOR Group, Inc., All Rights Reserved