St. Paul International Airport
ST. PAUL, MN
VALUE DELIVERED
Use of a plentiful local energy resource to lower energy costs; an efficient single-source system installation without damaging the roof of the existing facility or negatively impacting flight operations and radar systems; minimal noise and vibration pollution; sleek, modern aerodynamic design; convenient serviceability features.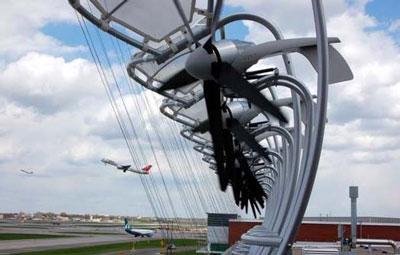 CLIENT OBJECTIVES
To cut energy costs by harnessing a plentiful local energy source.
PROJECT SOLUTIONS
To achieve this client's energy objectives, Dynalectric L.A. provided a leading-edge rooftop wind turbine system that transforms the region's windy weather conditions into a sustainable power source.
The system consists of eight turbines, wiring, and an inverter that converts the turbines' direct current power for use by the building's alternating current electrical system. Dynalectric L.A. connected the turbines six feet apart from base to base on a structure that was custom-built by the airport's general contractor. Located along the terminal building's parapet and facing in the dominant wind direction, the devices take maximum advantage of wind currents increasing in speed as they travel up the side of a building.
After attaching the turbines along the parapet, we wired them into the facility's electrical system to provide up to 1,000 watts of wind-generated energy per hour, depending on wind speeds.
These systems offer a number of advantages. Since the turbines, which are approximately four-by-six feet, don't need the tall support towers often associated with conventional wind turbines, they operate more quietly and with less vibration. This makes them an ideal choice for use in urban and suburban locations. In addition, since the installation doesn't penetrate the roof, there's no danger of leaks or other damage. The result is a scalable, modular solution for reliable, sustainable energy.
CLIENT BACKGROUND
Minneapolis-St. Paul International Airport (MSP) meets the needs of Minneapolis, St.Paul, and the suburban cities of Bloomington, Eagan, Mendota Heights, and Richfield.
TRANSPORTATION
AIRPORT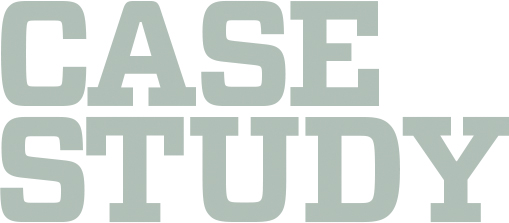 OPERATING COMPANY
Dynalectric L.A.
CLIENT
Metropolitan Airports Commission
Copyright 2021, EMCOR Group, Inc., All Rights Reserved